Quality
Bathroom
Walk-in shower cabin, glass shower panel, toilet bowl with soft close seat Catalano and built in flusher Geberit, sink, towel heater, bidet in larger bathrooms, accompanying bathroom accessories. All sanitaryware by Catalano, faucets Gessi, rain shower. Underfloor heating in all bathrooms. In all bathrooms 80L water heater envisaged, as well as one flow water heater in one bathroom per apartment.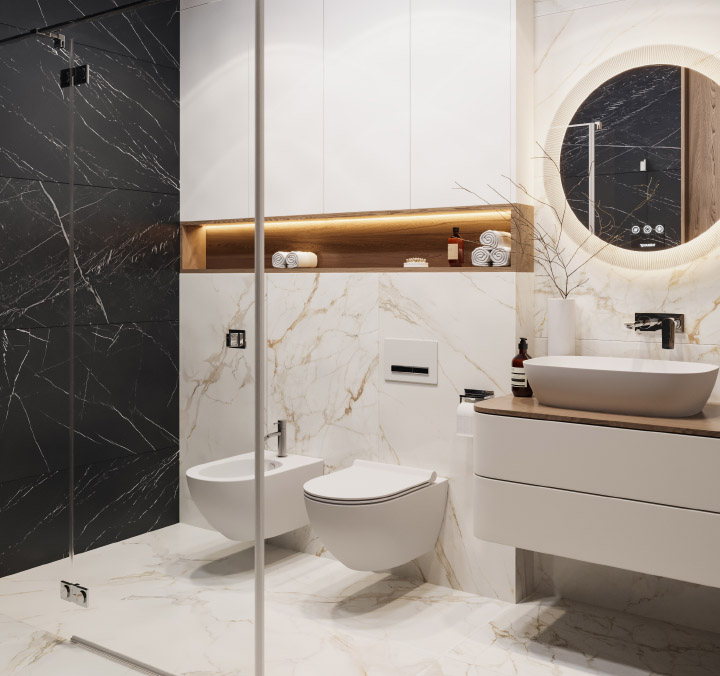 Ceramics
Granite ceramics in large formats of a renowned Italian producers, Florim – line Cerim, dimensions 60 x 60, 60 x 120, and Ceramiche Italiane, dimensions 80 x 80, 60 x 120 and 20 x 120. Possibility of choice from the determined production line and colors.
Kitchen:
Layout of ceramics available on the floor and walls, in-between height of the ground and hanging elements.